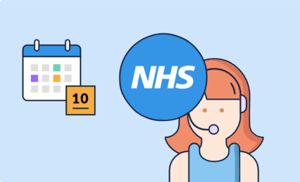 In this blog we remind you how Dentally helps you to manage all aspects of your NHS contracts, which is never more important than today, following the latest government message urging dental practitioners to focus on increased NHS patient examinations rather than more complex treatments in order to maximise UDA delivery for the period 1 January - April 2021 and avoid harsh financial penalties.
With Dentally, it is easy for you to find out who needs service appointments and contact them. Patients can choose how they communicate with the practice, whether they wish to talk on the phone, or book appointments online.
Recalls
Use the Recalls function in Dentally to alert all those patients who are due or overdue for an exam or hygiene appointment and who do not already have one booked. With automated recall workflows, you can let Dentally regularly take care of the time-consuming work of locating and contacting these patients, leaving you time to focus on delivering clinical treatment. Take a look.
Waiting Lists
Use the Waiting Lists report to identify any patients whose appointments you had to put on hold and who you can now invite to attend for treatment. Remember you can call patients directly from within Dentally and calls are logged in a patient's correspondence audit. Of course you can send emails or SMS messages if you prefer, using your appropriate correspondence templates. Read more.
Patient Portal with Online Appointment Booking
With Dentally, patients can choose when, where and how they manage their appointments, from booking a date and time that suits them, to completing their medical history and COVID-19 related information. This will allow you to spend less time per patient on administration, and more on clinical care. You can find out more about this feature online.
Keeping on track
Dentally's NHS Claims report will allow you to keep track of claims so that you can deal with issues and be paid in a timely manner, whereas the NHS UDA report will tell you how near you are to fulfilling your NHS contract obligations. Take a look at our NHS reporting tools here.
Talk to the team
Speak to the Support team today and we can guide you or respond to any queries you might have. We are here to help you fulfil your NHS Contracts. Chat to the team in the app or email us help@dentally.co