Dentally has been designed to both meet the unique criteria for the NHS e-dental process in Scotland, and to ensure that managing and reporting on NHS work is effortless, thus reducing the administrative burden on Scottish practitioners.
We have listened to our customers and developed a fully integrated system that easily identifies specific patient details and allows you to submit both your prior approvals and claims directly from the patient chart screen within Dentally. This article is just a short overview of how Dentally can support your practice in managing your NHS Scotland work.
Patient's Details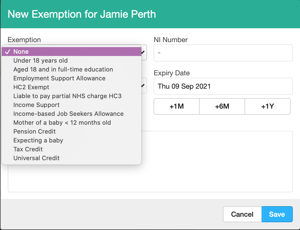 Dentally has all the information that you need in your patient's record, from contact information, correspondence history, accounts to medical history - all the details you need can be seen at a glance.
Easily search for the CHI numbers using visual indicators to identify the patients who need a number and ensure you have a CHI number or Search reference for a claim you plan to make.
The Scottish Index of Multiple Deprivation (SIMD) is also incorporated in the patient's record in Dentally. All you need to do is click on the magnifying glass to look up the SIMD score. The postcode will identify whether the patient resides in an area in the index and show the score, retaining the data for future reference.
When it comes to exemptions, Dentally ensures that they are shown on the patient record. Simply select the relevant exemption from a drop down menu and record the evidence of the exemption certificate and expiry date. Dentally automatically applies that information to any new treatment plans for that patient containing NHS work, keeping records up to date.
Prior Approvals
We understand that error-free prior approvals and claims submission is an essential element of your dental practice running as an effective business.
At Dentally we have worked hard to design a system that allows you to manage the process within the software easily, so you can get paid in a timely manner.
Dentally lets you create and submit a prior approval request from the patient's chart to be validated and accepted by Practitioner Services. Dentally also flags up any Prior approval limits and treatments during the process, and enables you upload any requests that you might have for evidence from the patient's record. Prior Approvals can be tracked and you will be notified of any updates to ensure you can provide treatment as soon as approval is granted. Find out more.
e-Ortho
Dentally's e-Ortho integration manages your orthodontic assessments through a staged clinical workflow, from creating a comprehensive ortho assessment to completing all mandatory fields and patient declarations.
It is then submitted for prior approval, or as a claim, with clear steps that we guide you through and then help you track. Find out more online.
Reporting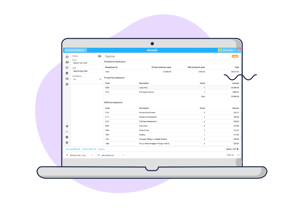 Tracking claims with real time reporting is straightforward, so you keep on top of your NHS contracts and get paid in a timely manner. Dentally has a number of useful reports including three specifically for Scottish NHS practices, that can be tailored to your needs using multiple filters, you can even easily favourite those that you use most frequently so they're easier to find. Explore reporting here.
Talk to our team today to find out more about our work in Scotland and to see why Dentally is a great match for your practice. Email us hello@dentally.co