A quick checklist
Continuing our summer series of helpful tips this week we are concentrating on supporting NHS practices ensuring that claims are paid. We all know how small delays can turn into bigger ones, with time then needing to be spent doing your housekeeping, when it's much better all round to get it right the first time.
Here's a quick diagram of basic things to check to make sure your claims are successful.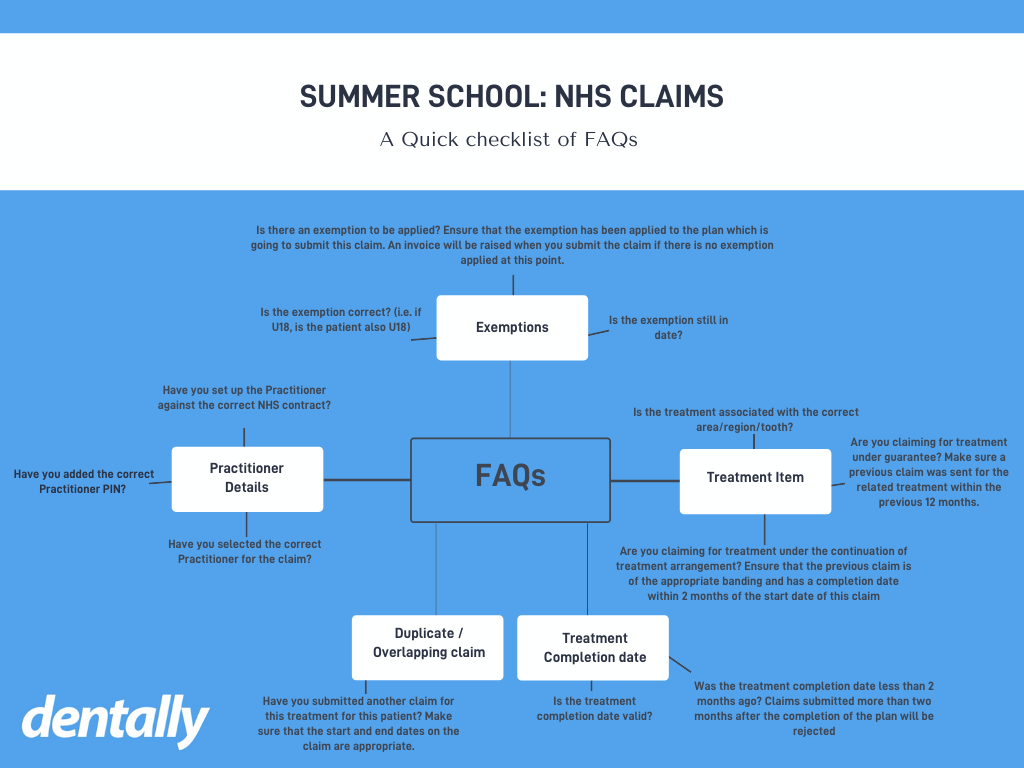 These are the most common reasons why NHS claims fail or are queried so if you can check these first, you'll eliminate most queries and help ease the process through the NHS systems.
The Dentally Support team have a suite of documents about submitting NHS claims here, and a series of tutorials to answer specific questions about common NHS Claim errors here. Of course, the Support team are also on hand to answer your NHS claim questions - simply contact them through hello@dentally.co in the usual way.