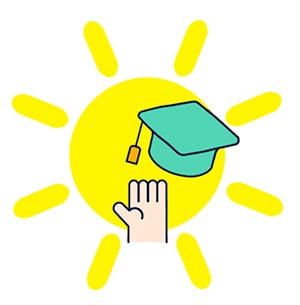 The Summer is flying past but we hope you are enjoying some time away from the dental practice.
In the meantime, we are continuing our back to basics Summer School and this week are looking at invoicing.
Invoices are obviously a critical part of day to day administration for the practice and our support section on the website as some great advice and tips on ensuring you are making the most of the functionality in Dentally.
Here is just a reminder of how the invoicing works in Dentally:
Once a treatment item has been completed and charged will be placed on an invoice and the treatment will be locked. However, you can still unlock it and edit if required, by removing the invoice. Learn more here.
The accounts section of a patient's profile will allow you to see all invoices and payments made. You can easily add a payment to this section too, with just a couple of clicks. Read more here.
You can now add sundries to an invoice for a patient, without having to do this separately. You can learn more about easily adding sundries to invoices here.
The invoices report allows you to view all invoices within a date range and marked as any, paid or unpaid - so you can track your invoicing.
The invoice timeline report visually presents your invoices over a date period as a bar chart.
Did you know that the accounts section of a patient's record also allows you to print or email a statement of account to the patient? Use the statement of account button to switch the account screen view to a statement and then use the print or email buttons to give this to the patient.
To learn more about invoicing and accounts in Dentally, email us hello@dentally.co today.