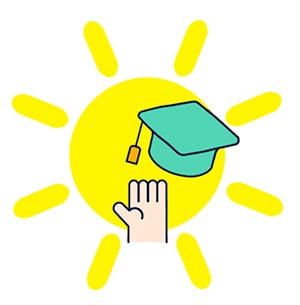 Welcome to the fifth week of our back to basics Summer School, where we just take a few minutes to remind you of just some of the core functionality within Dentally and why it is the ideal solution for patient management.
This week we look at appointment reminders. We all know how busy day to day life is, so reminding your patients with an email or SMS message about an appointment is a great way of creating strong patient relationships whilst reducing the number of failed appointments in your practice without your staff having to spend precious time on the phone. Learn more here.
In Dentally, reminders can be done manually or automatically, but we do recommend automating this process as it really reduces the amount of staff time needed to chase up patients and remind them about their next visit.
Automatic reminders can easily be set up based on your practice preference. You can set them to be sent out however many days you choose before the allocated appointment slot. If a patient is booked in at 11.00am on Tuesday and you set your reminder as 1 day, then at 11am on Monday, the reminder will be sent automatically from Dentally. Any patient that is opted in on their contact preferences to receive SMS or email will receive the reminder and the history of that reminder will be shown in their records.
You can also choose to send appointment confirmations by SMS. These messages go before or in place of the standard reminder and allow the patient to reply and visually confirm their appointment by SMS with a simple 'yes'. Any appointment that has been automatically reminded by email or SMS will have an icon displayed in the calendar. This means when you check your calendar for the day, you can easily see at a glance who has been reminded and who has confirmed.
Setting up automatic reminders and confirmations is quick and easy in Dentally. There are just a couple of steps to set this up in your Practice Settings. To set it up, visit our Support Section here for an easy to follow guide.
To find out more email us hello@dentally.co today.