Our latest product update benefits our NHS Scotland customers, as we have introduced the Scottish Index of Multiple Deprivation (SIMD) identification within Dentally.
The Scottish Index of Multiple Deprivation is a identification of deprived areas in Scotland, it is compiled by a number of different indicators which include income, employment, health, education, geographical access, crime and housing.
Following feedback from customers, we have incorporated the SIMD into Dentally so that will appear on a patient's record. If you need to look up the Patient's SIMD quotient, you can simply click on the magnifying class and the score will be shown. By using the patient's postcode it will notify the dental practitioner, whether or not the patient lives within one of the deprived areas listed in the index. Once you have clicked to the magnifying glass to show the score, it will retain this data on the patient's record for future reference.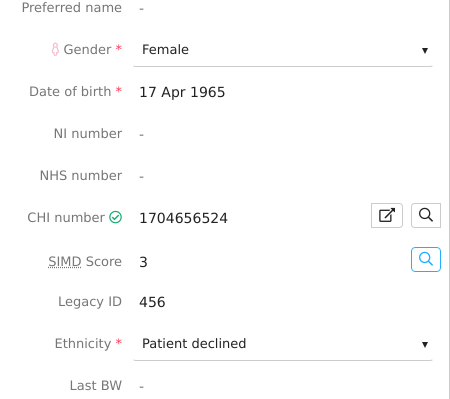 This new feature will help dentists to identify patients that may require different levels of care and also assist dental practices in managing their claims more effectively, as NHS Scotland will increase the claim payment for treatment of a patient who lives in one of the deprived areas.
If you would like to know more about this product update then please do not hesitate to speak to our dedicated support team email us hello@dentally.co