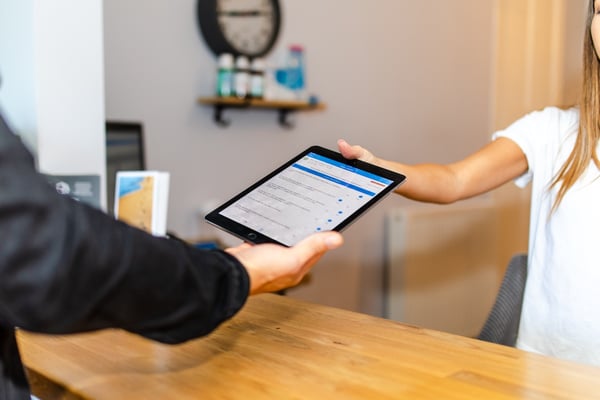 Security of data is paramount in today's digital age. How often have we seen the national and international news headlines about personal data breaches and data loss from some of the biggest companies out there? It is no longer just a theme for the latest Hollywood blockbuster, but an unfortunate reality of the modern era.
As dental practitioners and professionals, you have access to some of the most sensitive data that is available for patients, not only do you have their identifiable contact details, addresses, date of birth, etc., but also their medical history.
Security of the data held by the practice must be at the forefront of how patient management is undertaken - should you really be storing your data on a personal computer or laptop, or for that matter, host it on a server locked inside a server store cupboard or in the back office? The answer is probably not.
In addition, with the revisions to the Data Protection Regulations, and the implementation of GDPR at the end of May this year, we should all be more conscious of the data we hold and how it is secured, to safeguard privacy.
So, can you be more proactive and what is available to help you ensure that the data we hold is securely stored? Security is core to cloud technology and using cloud-based software is much safer than hosting your patient management locally on a computer.
Dentally is the UK's leading cloud dental software and security is at the heart of its design, we not only ensure third party software that we integrate with is up-to-date, but we actively monitor failed login attempts and have two factor authentication login settings, as well as permission levels to ensure that the software is only accessed by the people that should be using it. You can also see who is using Dentally at your practice; when they logged in, when they last accessed something, the browser and operating system they are using and the IP address that they're signed in from.
The issue of physical loss of a laptop or possible server cupboard break-in are certainly not concerns with cloud-based software, nor do you have to reformat old hard drives or worry about disposing them or theft if a laptop goes astray.
Another factor in security is the loss of data due to poor back-ups, it is certainly not helpful if years of data for particular patients is lost in an instant and not to mention the time it can take to physically update hosted software. With Dentally, back-ups are simple and quick, they happen without interruption to the workflow of the practice. Back-ups are performed throughout the day and stored in multiple locations so physical data loss is a thing of the past.
To find out more about how Dentally can work for you and to discuss your security queries, call us today or email hello@dentally.co