Our team is growing, and we are delighted to introduce you to a new member of our customer success team, Rob. We thought we would just take a moment to get to know him better....so say hello!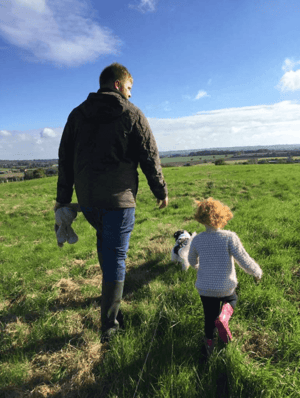 Full Name: Robert Perkowski
Preferred Name: Rob
Role at Dentally: Customer Success
Are you a coffee or tea drinker? Tea
Rob assists with the daily support and the well-being of Dentally users, providing our customers with the knowledge they require to get the best out of our software. He also supports our customers with the integration of imaging, such as Planmeca Romexis.
Let's chat
If you had to describe yourself in three words which would you use?
Witty, calm and approachable
Best advice you have ever received?
If you are in a flap, take one step back and breathe.
Dream dinner party guests!
Jimmy Carr for the comedy, Gordon Ramsey for the food and Fred Sirieix for the fantastic drinks!
What would we find you doing outside of Dentally?
Practicing the art of the 1990's TV programme, 'The Good Life'! Mostly in the garden looking after the variety of pets and sorting the veg patch. Following that lots of rambling around the UK.
The best things in life are
... earned. If you can't be bothered then you won't have the best.
I would never be seen without
…..a ginger beard.
Tell us a random fact.
Banging your head against the wall for one hour burns just 150 calories!
What do you love about Dentally software?
It's easy to use and if you have an issue we have a team of wizards to point you in the right direction.
To ask Rob a question then simply email us hello@dentally.co