Our Support team is growing and we have recently been joined by two new members, so we thought it would be nice to introduce them. This week, please say hello to Rayna.
Full Name: Rayna Carylon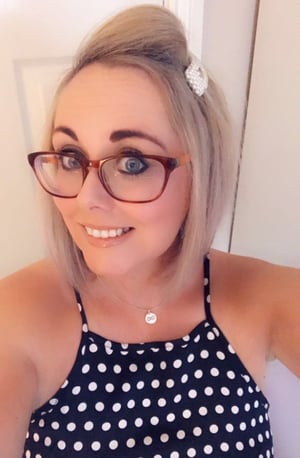 Role: Customer Success Agent
What job title would you prefer to have: Retired but I've got a while to go yet!
Are you a coffee or tea drinker? Both but not in the same cup.
Rayna has spent over 20 years in customer service, she is here to assist Dentally users in their daily support and help them get the best out of the software. When she is not helping our customers, she is usually looking after her three children and dreaming of Patrick Swayze!
Let's Chat
Background: Two decades of customer service experience, she knows a thing or two about helping customers.
If you had to describe yourself in three words which would you use?:
Blonde
Friendly
Small
Best advice you have ever received?
Don't be so busy making a living that you forget to make a life.
Dream dinner party guests?
Princess Diana, Rick Stein (although he would be in the kitchen) & Patrick Swayze
What would we find you doing outside of Dentally?:
Looking after three children and a dog. I do like eating out and walking.
What is your claim to fame?
I've been hit over the head by Timmy Mallet - Wacka Day style!
The best things in life...
...nice, genuine people
I would never be seen without...
Mascara and also my glasses (I wouldn't get very far without them).
Tell us a random fact.
Humans can sneeze faster than a cheetah can run.
What do you love about Dentally software?
Simple and easy to use.
If you have a question for Rayna or anyone else in the team then please email us: hello@dentally.co