Our team is growing, and we are delighted to introduce you to another new member of our customer success team, Michelle. We thought we would just spend a few moments to say hello...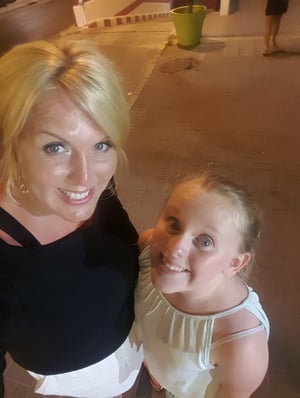 Full Name: Michelle Butler
Preferred Name: Michelle
Role at Dentally: Customer Success
Are you a coffee or tea drinker? Tetley tea
Michelle works in our customer success team, providing support to Dentally users, offering knowledge and tools to help our customers get the best out of our software. She previously spent nine years working at a dental practice, so understands what dental practitioners need from their practice management software. Michelle also used to answer 999 calls, so she is our 'go to' in an emergency.
Let's chat
If you had to describe yourself in three words which would you use?
Loyal, smiley, good hearted - sorry that's four words!
Best advice you have ever received?
Life is too short, so be happy and live it with no regrets.
Dream dinner party guests!
It would have to be one of the Avengers - Iron Man, along with Cary Grant and Patrick Dempsey.
What would we find you doing outside of Dentally?
Now I am in the 40's club, I love socialising in a very grown up way! At least that's what I tell myself. I am a mother to a 14 year old daughter, so that's lots of fun. I enjoy exercise - but it doesn't like me and I am a school governor at a local primary school.
The best things in life are
... those who love you without conditions.
I would never be seen without
…..my clothes on!
What is your claim to fame
Hayley from Coronation Street knocked my suitcase off an airport trolley once - boring I know! Oh and I have a Blue Peter badge.
Tell us a random fact.
I sleep walk and sound like Beyonce when I sing ...I will let you figure out which one of these facts is true!
What do you love about Dentally software?
It's easy to use - it is a current and modern piece of software.
To ask Michelle a question then simply email us hello@dentally.co