Our team is growing, and we are delighted to introduce you to a new Trainer, Graham. We thought we would just take a moment to get to know him better....so say hello!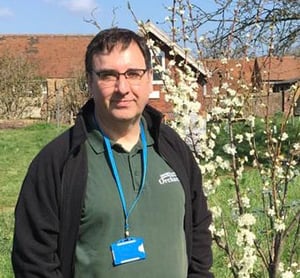 Full Name: Graham Welch
Preferred Name: Graham
Role at Dentally: Trainer
Are you a coffee or tea drinker? Coffee
Graham is the latest addition to the team, he is part of our onboarding team and is involved in training new customers to use Dentally. Originally an aircraft engineer for the RAF, he has spent the last 17 years providing support and training in the dental software market. Oh and he once changed the Prime Minister's spark plugs!
Let's chat
If you had to describe yourself in three words which would you use?
Fun yet serious!
Best advice you have ever received?
My dad said to me when I was 18 years and suffering my first hangover; "You won't do that again, will you son" and I haven't since!
Dream dinner party guests!
Danny Baker, Peter Gabriel, Peter Ustinov (unfortunately no longer with us) and Scarlet Johansson.
What would we find you doing outside of Dentally?
I have two allotment plots, one dedicated to vegetables, and one is purely fruit. I am also interested in photography and I volunteer at a farm putting back an orchard of 120 trees.
The best things in life are
... free.
I would never be seen without
…..my glasses.
Tell us a random fact.
There is no german word for 'fluffy'!
What do you love about Dentally software?
It is very simple to use, user-friendly and intuitive.
To ask Graham a question then simply email us hello@dentally.co