In the fourth of our meet the team series, meet one of our developers, Stoo, and get to know the team behind Dentally.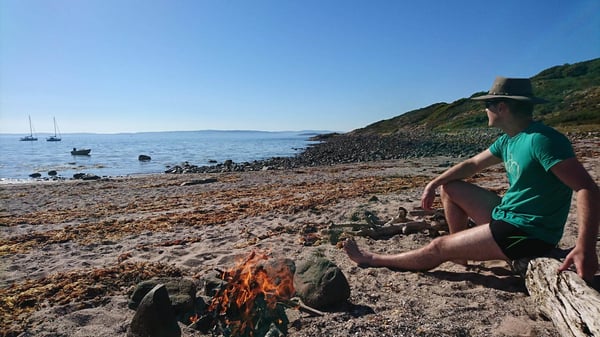 Full Name: Stoo Johnson
Role: Developer
Preferred title: Ski Guide
Tea or Coffee: Both, but the distribution is so skewed towards tea, the coffee probably only exists in homeopathic quantities
Stoo has been doing dental development on and off since high school, with the odd jaunt into education, outreach, wild-coding (like wild-camping, but with a laptop!)
Let's chat…
If you had to describe yourself in three words which would you use?
1. site
2. under
3. construction
What is the best advice you have ever received?
Steer by leaning, not with the handlebars
Who are your dream dinner party guests?
(GNU) Terry Pratchett
What would we find you doing outside of Dentally?

Being pushed really fast by the wind, or by gravity. Or pushing back against them.
What is your claim to fame?

I once had several international orienteering teams as well as the Mountain Rescue out looking for me.
The best things in life
...seem to need a lot of equipment
I would never be seen without....

Photons
Tell us a random fact
With two dice, you'll roll a 7 twice as often as a 4.
And finally what do you love about Dentally?
It gets a little bit better every day.
If you have a question for Stoo or would like to know more about Dentally, simply email us hello@dentally.co