Our team is growing, and we thought it would be great to introduce some of our new members. This week, say hello to Phil…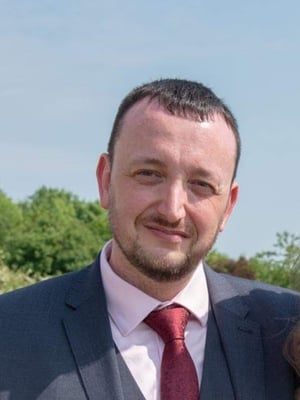 Full name: Phillip Astle
Preferred name: Phil
Role: Senior Software Engineer
Tea or Coffee: Coffee!
Phil started work at 18, straight after college, at Rolls Royce as a software developer. 16 years later, after gaining experience in various languages and technology, Phil realised he'd only had two jobs at the age of 42 and his job was getting a little too easy. He decided he should see what else was out there so started looking for a new challenge in online/SAAS... and that's how he found Dentally!
Let's chat...
If you had to describe yourself in three words which would you use?
Intuitive, sarcastic and helpful.
What is the best advice you have ever received?
You'll regret the things you haven't done more than the things you have done.
What would we find you doing outside of Dentally?
Recently, gaming or binging on a streaming site.

What is your claim to fame?
I sent in a picture I drew to Take Hart and had it shown in The Gallery.
The best things in life are…
Never easy!
I would never be seen without…
My phone (I use it for paying for things).
Tell us a random fact
Pneumonoultramicroscopicsilicovolcanoconiosis is the longest word in the English dictionary.
And finally, what do you love about Dentally?
The modern, intuitive UI, the fact it's in the cloud and the speed at which new functionality is delivered.