Our team is growing, and we thought it would be great to introduce some of our new members. This week, say hello to James.
Full Name: James Hopper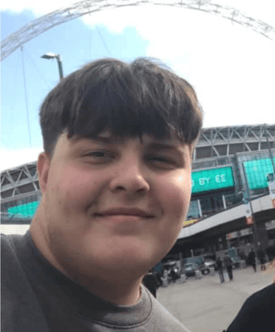 Role: Customer Support Agent
Tea or Coffee: Neither, I'll take an iced tea.
James helps customers to achieve what they need to in the best way possible. He has a strong customer focussed background from McDonald's and Waitrose to 9 months as an SOE Support Agent.
Let's chat…
If you had to describe yourself in three words which would you use?
Creative, laid-back, joker!
What is the best advice you have ever received?
Stay true to yourself - always.
Who are your dream dinner party guests?
Seth Rogen, Elon Musk, Joe Rogan.
What would we find you doing outside of Dentally?

Cheering on Chelsea FC, cooking or making the most of the sunny weather.
What is your claim to fame?

Footballer Toni Rüdiger once ran over my foot after a game.
The best things in life are...
Free!
I would never be seen without....

Other people's eyes...
Tell us a random fact
7% of American adults believe that chocolate milk comes from brown cows.
And finally what do you love about Dentally?
The simplicity, ease of access and its effectiveness.
If you have a question for James or would like to know more about Dentally, simply email us hello@dentally.co