Task automation for dentists is about reducing the time staff need to complete a task. Using practice management software that allows you to simplify the processes you have can only make life easier!
8 out of 10* dentists face more pressures on their time at work than they did in the past and a large proportion feel that the time spent on admin, particularly for the NHS, has added to the general admin burden faced in dentistry. (*Respondents from the State of Dentistry report 2019).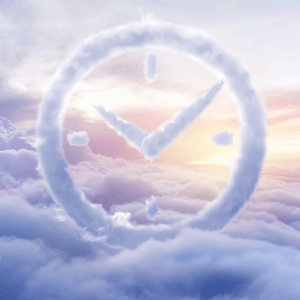 Time spent filling out paperwork and other administrative duties has an impact on the time that can be devoted to patient care. It is also clear that many practice owners wish to develop their business, but with so much time lost on various admin tasks it can be hard for dentists to achieve what they would like for themselves and their patients.
"Administration can and does stop you doing what you want to do, like moving the business forward or doing more clinical dentistry. Our extensive note taking / making is very time consuming and making sure we have all the necessary paperwork signed, consent forms etc." Dr Paula Brennan, Principal Dentist at We Love Teeth, Weybridge*
So how can task automation help?
Task automation is about streamlining workflows within the business, especially simple daily routine tasks that can be time consuming for a member of your team. The goal is not to reduce the human interactions you need to run a practice, but the aim is to make processes slick, employees more efficient and allow time to be refocused on areas such as patient relationships, driving growth and face to face interactions within the practice.
Choosing the right practice management software is essential in simplifying the way day to day work is carried out and ensuring a fantastic end to end experience for your patients. You should select a tool that has been built with ease of use and time saving functions at its core. Dentally, has been developed with customer feedback and cloud technology at its heart, to provide a time-saving solution to every day patient management.
Streamlining your practice
Here are few examples of how it works within Dentally. One feature is Automated recalls - users can set up recall messaging workflows within the software, which will automate the process to send the patient an email, SMS or letter at the appropriate and correct time. So not only does it help you provide a professional service and exceptional customer experience, it will also free up your staff's valuable time so they can focus on providing the service and experience you wish to offer your patients when they are in the surgery.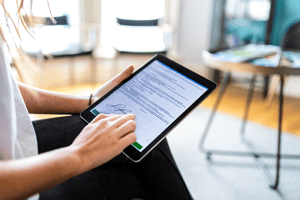 We also have the iPad App which allows patients to complete PR forms, medical histories and agree to treatment estimates, immediately updating the patient's record within Dentally without the need for manual input. Let's also mention here Appointment confirmations and reminders; why not automate SMS messages to patients to set up an appointment and allow them to reply yes or no to confirm it - so the reception team can focus on the patients in the practice and not be constantly making phone calls to follow up.
There are so many more examples we could list in one place but we know from feedback that our customers have been able to streamline and automate their dental practices - so why not read some of our user stories to find out more or you can email us hello@dentally.co to take a look at the system for yourself and see how task automation from Dentally can help your dental practice.
(* Comments are from the State of Dentistry report 2019 - download a copy here: https://info.dentally.co/smile-2019 ).