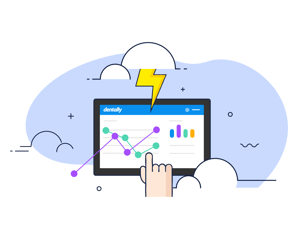 Welcome to our Friday series of blogs about Reporting. This week we look at The Patients Report.
The powerful Patients Report enables you to use the patient-centered data available in Dentally.
You can quickly and easily segment your patients depending on fulfilling set criteria so that you can interrogate your data to suit your needs.
Filters for focus
Easy to use filters allow you to build simple or complex queries to extract exactly the information you need. You select one or more filters and choose your criteria to filter in or out the information you are looking for. Save the filters into a segment of the report which you can run any time you want to, which means that you only need to do the work once, and it's there for everyone in your practice to use when they need to.
Effective Practices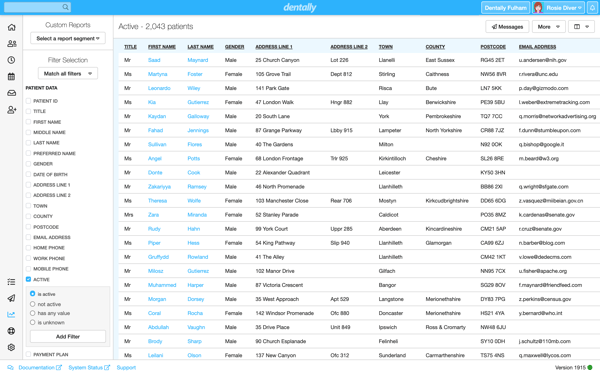 Using the saved segments from the Patients Report for keeping in touch with patients for marketing, for data cleansing, for sending bulk correspondence and helping to maintain full appointment books.
When you master the power of the Patients Report the report, it will help drive many effective functions in your practice.
See your data your way!
How you view your data from the Patients Report is totally in your hands. It's easy to customise what you see on-screen, how you manage your saved segments; you can even export the data and manipulate it in tools such as Excel to give you total control over your data.
With quality data carefully input, you can extract useful information to help support a thriving practice.
To learn more about reporting in Dentally, look out for more in our reporting blog series or visit our website here. If you are interested in a closer look at the Patients report, take a look at the support area here.