Auditing the quality of your radiographs is an essential part of running any dental practice. In fact it is a requirement to maintain a quality assurance program for acquiring radiographs. Regular auditing of your radiographs provides you with vital feedback to help you how you may improve your internal processes and reduce unnecessary exposure to radiation.
At Dentally we strive to create dental software which enables practitioners to effortlessly mange your practice. In addition to our existing assortment of powerful reports, we have developed our radiograph report to provide you with an instant breakdown of how your radiographs have been graded. It can be filtered to only include X-rays taken between a specific date range, or who performed or developed the image.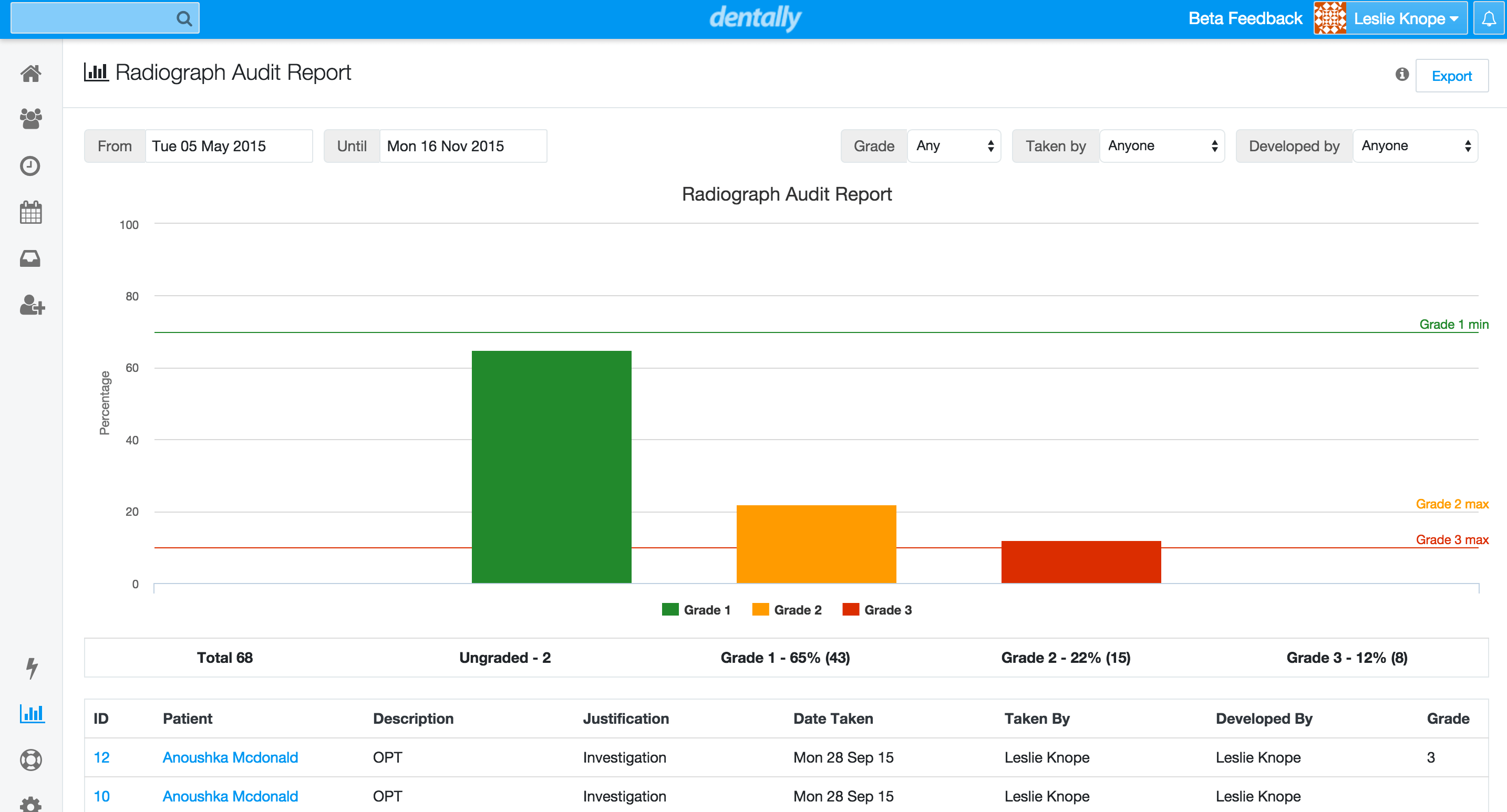 The graph at the top of the report allows you to see at a glance if you are keeping within the recommended bands, as set out by the National Radiological Protection, in Guidance Notes for Dental Practitioners on the
Safe Use of X-Ray Equipment (page 33).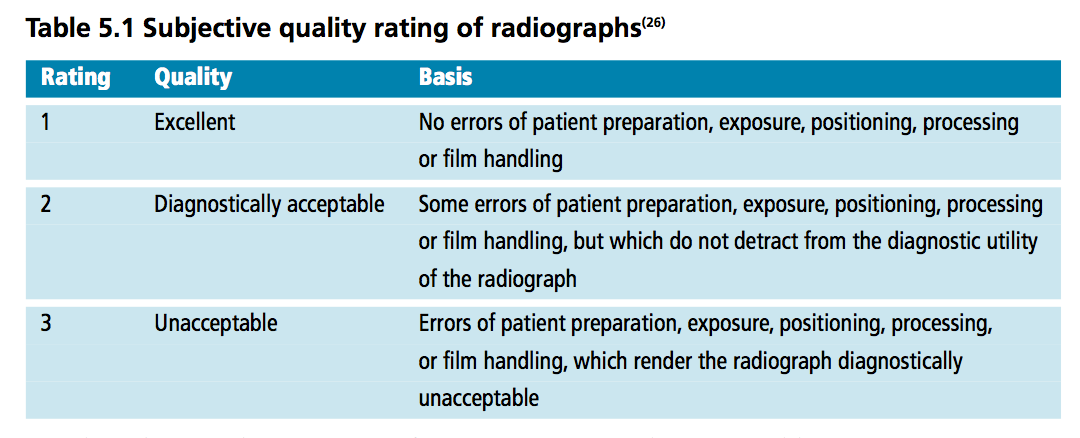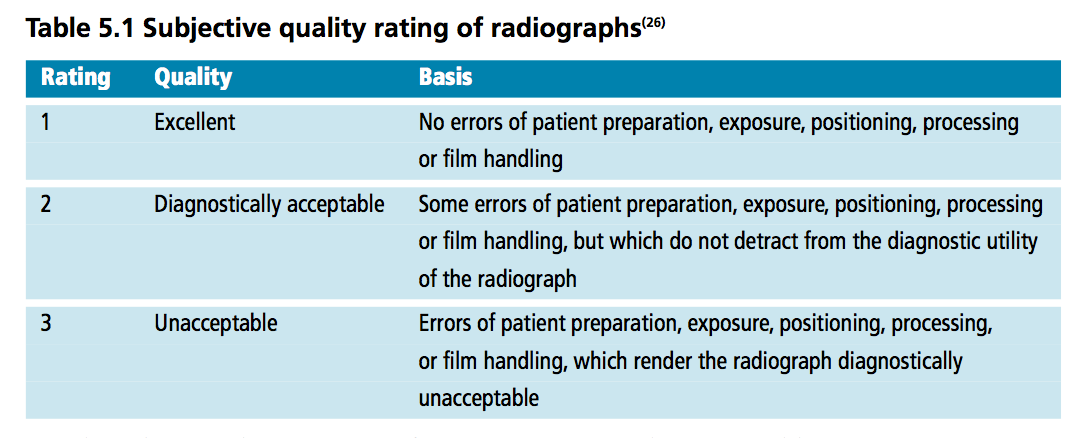 Tables extracted from NRP guidance notes
The radiographs which match the filter criteria are listed below the chart. From here you can see the details associated with each image and click the image's ID to view any offending images. Should you wish to conduct even further analysis the report is exportable in the highly portable CSV format.
Once the images which do not meet the acceptable standards have been reviewed you can identify trends and channel any findings into improving your radiographing procedures and training guidelines. You can then regularly revisit the report and monitor the effectiveness of your alterations.
We hope you find this report and the information it unlocks useful for informing your internal processes and enables you to provide better, safer care.
References