What's new this month?
Dentally Mail
Dentally Mail is our brand new way to communicate with your patients and a really strong addition to Dentally. With the click of a few buttons, you can send paper mail to patients, saving you valuable reception time & money. We're taking the hassle out of sending mail to patients and we think you're going to love it.
If you're interested in setting it up just head to the Billing tab in Settings. If you scroll to the bottom you will see the following.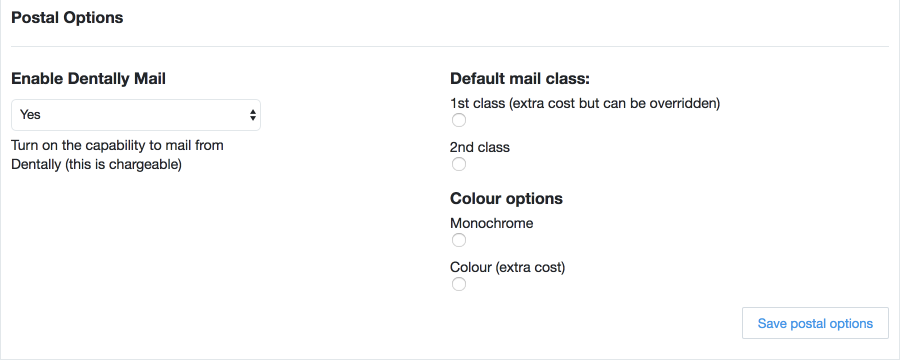 Simply turn it on in the drop down list, choose your class and colour options and hit save.
Once that's done, you're all set up. From now on you can simply create a letter like you normally would, except you no longer need to print it out and drop it in a postbox - we'll do that for you.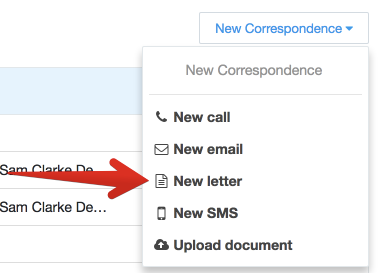 The prices for this are as follows:
B&W 2nd class - 54p ex VAT
Colour 2nd class - 59p ex VAT
2+ sheet B&W - 4p ex VAT
2+ sheet Colour - 6p ex VAT
If you activate Dentally Mail you will be billed as normal at the end of every month with your Dentally Mail costs added on.
NHS Multisite
We've had multisite operations on Dentally for a while but up to now it has all been private dental practices so there has been no need to sort out NHS contracts over multiple sites. That's all changed - multisite practices can now add their individual NHS contracts to their Dentally site. It's all fresh and shiny, waiting for our first NHS multisite to come onboard.
Migrations
Our migration team is the best in the dental business and they're always adding new migrations to our available list. They've been busy little bees recently and we can now migrate data from Arthur, Shire Dental and iSmile. So if you want to switch over to a modern practice management software and you're currently stuck in the stone ages on one of those systems just give us a bell.
Improvements
As usual, we're making the system easier to use and prettier to look at!
This won't effect you unless you're a manager or owner but we've improved the Billing Page to be easier to understand and use. If you navigate to your Billings tab it should look something like...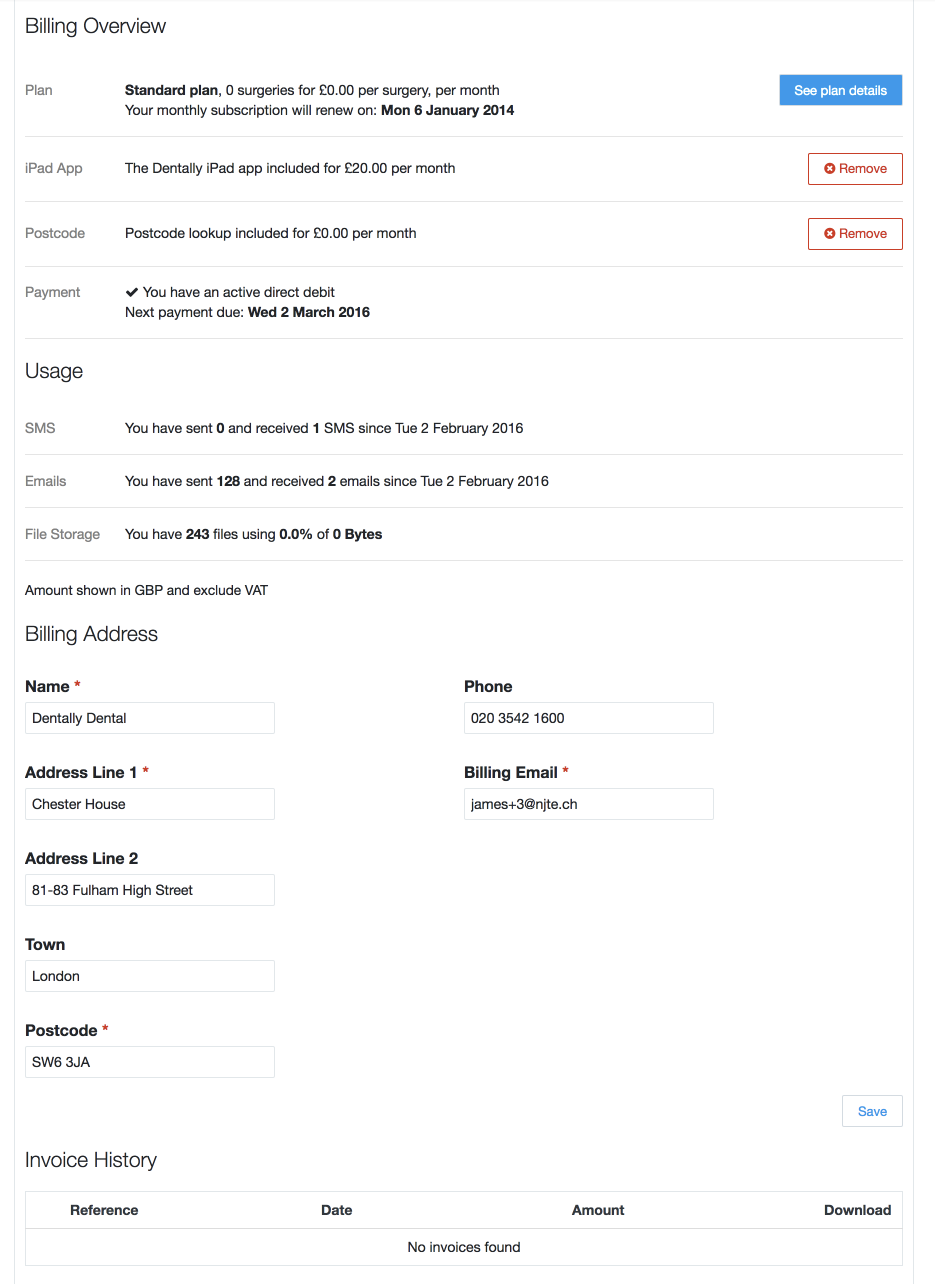 The New Patients Report no longer shows NHS is you are not an NHS practice. Handy, that.
Bugs
As per usual, we've squished a few bugs. Check it out in our changelog.