At Dentally we know that our customers know their patients; not just their oral health but also their busy lifestyles.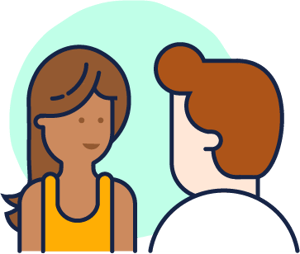 We all know how life can get in the way of your plans, so Dentally allows you to help your patients keep their appointments, and give you, the practice, early warning of inability to attend, so that you can fill gaps in your appointment book from emergency appointments or from your waiting lists.
84% of adults in the UK own a smartphone (according to www.finder.com) and Dentally can help you to optimise this abundance of modern technology through sending SMS messages confirming attendance and reminding patients of their appointments.
Dentally has had this facility for some time and it has really come into its own during the pandemic allowing practices to easily manage a contactless reception, with the addition of enabling patients to complete their medical history questionnaires, and check in remotely.
Using the SMS and email allows practices to easily communicate with patients, letting them know about practice opening hours or COVID safety measures, and offering patients helpful information about managing their oral health. This is just one way that practices can build up the caring relationship with their patients and patients who feel cared for are more likely to attend appointments.
Easy communication
A template saves you a lot of time and effort, and ensures consistent communication. Dentally has simple templates for all your patient correspondence. Setting up appointment reminders and confirmations, with SMS and/ or email, takes eight clicks from your Practice settings. Keep the default text or customise it - you choose. With Dentally you stay in control of your correspondence at all times.
Take a look at our support page here for help with correspondence templates.