This December, our Friday blog series will focus on financial housekeeping for your practice and keeping track of your income ahead of the festive holidays.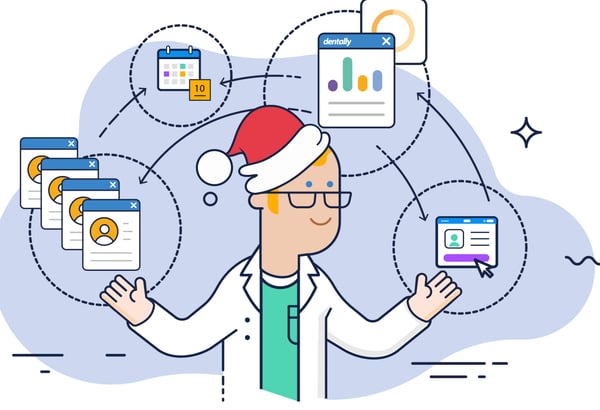 Today, we look at just some of the important frequently asked questions including:
How can I match a payment to an invoice?
What if I need to change an invoice?
What if the treatment plan needs changing after I have charged for it?
Why do I have payments I can't explain?
There are so many financial aspects that can arise in the day to day running of a busy dental practice. Dentally provides you with all the information you need to keep your accounts running smoothly without any unexpected surprises by using clear processes based on the permission level of the user.
Let's take a look at unexplained payments as just one of those scenarios that you may have had to deal with.
Unexplained payments sometimes occur during a busy practice environment, when you have a payment made by a patient which is not explained against an invoice for a treatment. It is not the conversation that you wish your reception team to have! It not only looks like poorly organised admin from the patient's perspective as their account balance may well be incorrect but also causes issues from a reporting point of view. If this happens, it also means that the Invoice Report won't show this income against the correct practitioner. This means as a Practice Owner, you don't know how much to pay that Practitioner for that particular patient's work and you can't gauge how much revenue that practitioner has generated for the practice. So the ramifications of one unexplained payment, impacts the patient, the practice and your practitioner.
To help prevent this in Dentally, we have put in place a clear process and added levels of permission to ensure that only the right people can edit or delete payments to reduce any margins for human error.
Firstly, we ensure that when a practitioner completes the treatment plan item for a patient and charges for it, that item is locked because an invoice is associated with that particular treatment. This means you can only unlock the treatment to make changes by removing the invoice (clinical notes being an exception here - they are editable for 24 hours after completing the treatment). An invoice is also locked so that only users with certain permission settings can remove it. If you have the right permission level, then you can remove the invoice once any payments explained against it have been unexplained. This unlocks the treatment plan items for you to make any required changes and subsequently re-charge the invoice, making sure any payments are explained against it. This process provides you with a clear audit trail.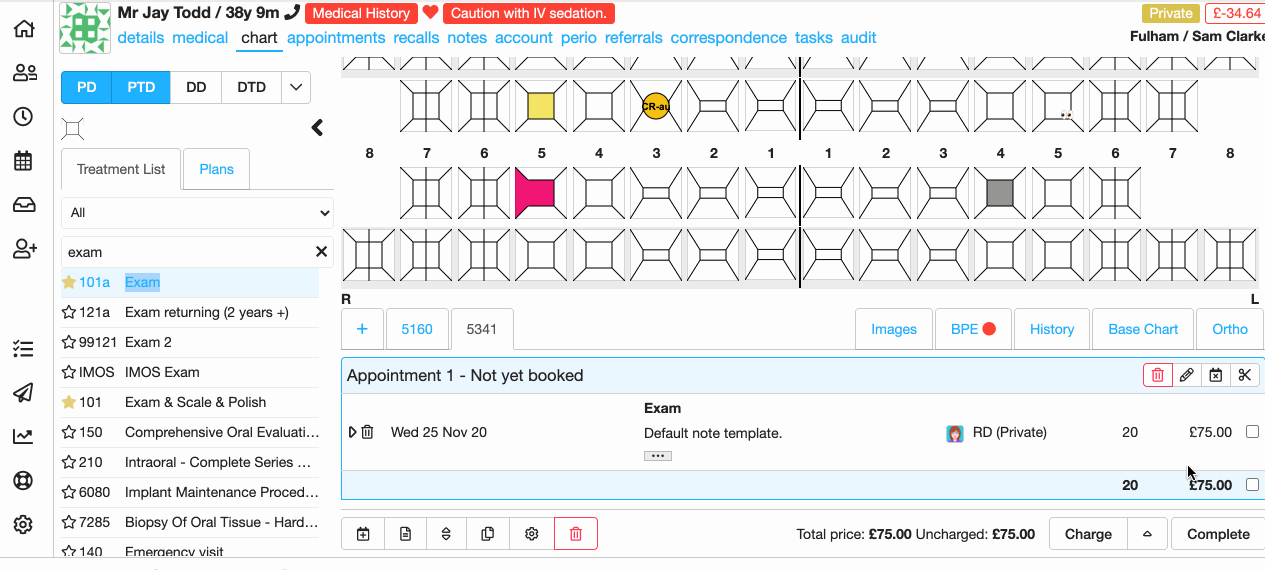 Dentally allows you the flexibility of making changes but only if the user has the correct permission level, to reduce any issues with human error and ensure payments can always be correctly allocated to the right treatment. You can run your income report with confidence and ensure your practitioners are being paid the correct amount.
To learn more take a look at our Support area. Speak to our team today to learn more about Dentally can help you manage your dental practice accounts, email hello@dentally.co