Quite often you might want a patient to fill out a customer satisfaction survey or may be a new patient assessment questionnaire usually you might have to scan a pdf, destroy the paper form then store the pdf in your dental software. In this guide you'll learn how to automatically get the results of a digital form into the correspondence section of a patient's record in Dentally, this should save you time and paper, and make collecting information from the patient easier.
What you'll need:
A free Typeform account
Your Dentally Mail practice email address.
First of all create you form in Typeform. You can follow Typeform's guide here to complete that process. Once you've added all the questions you would like in your questionnaire you then need to go to the configuration section.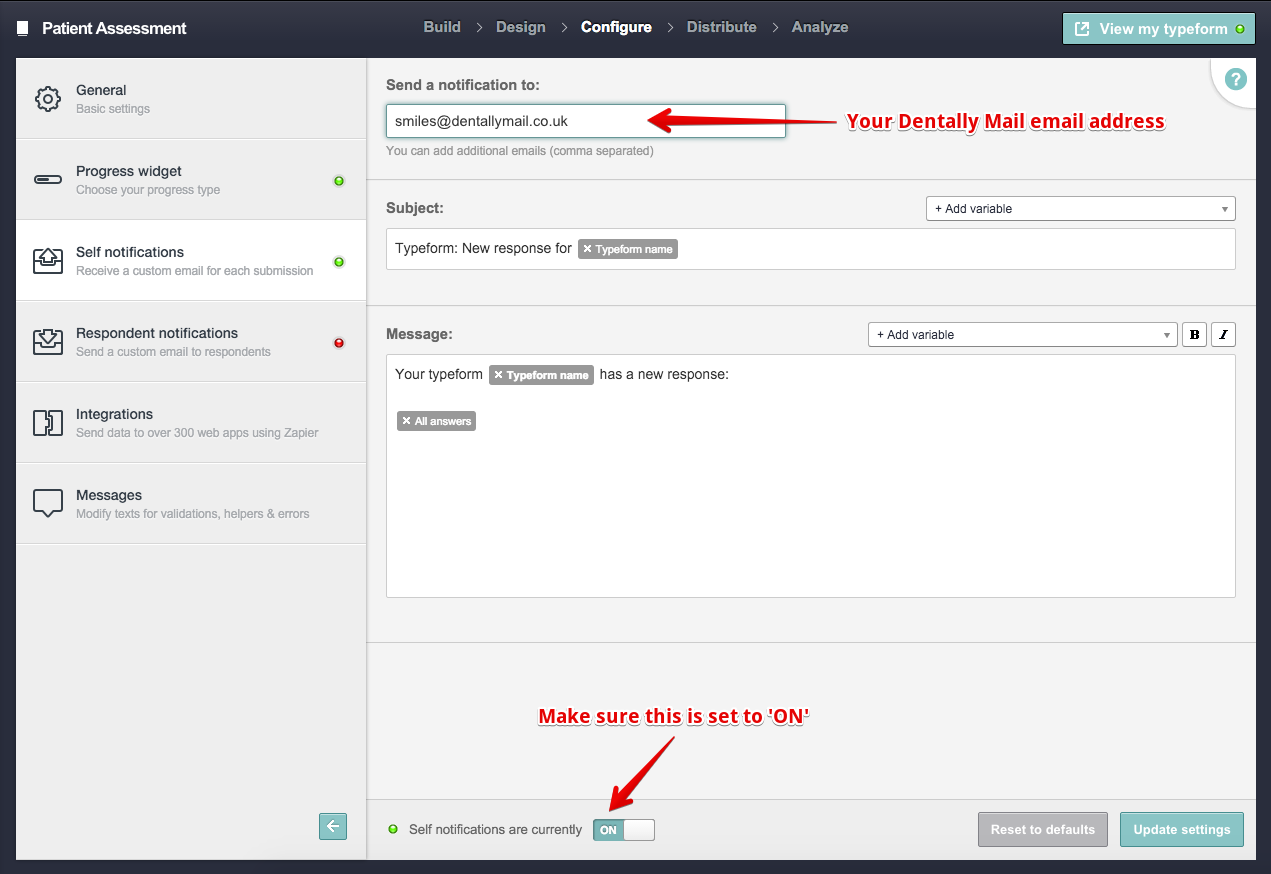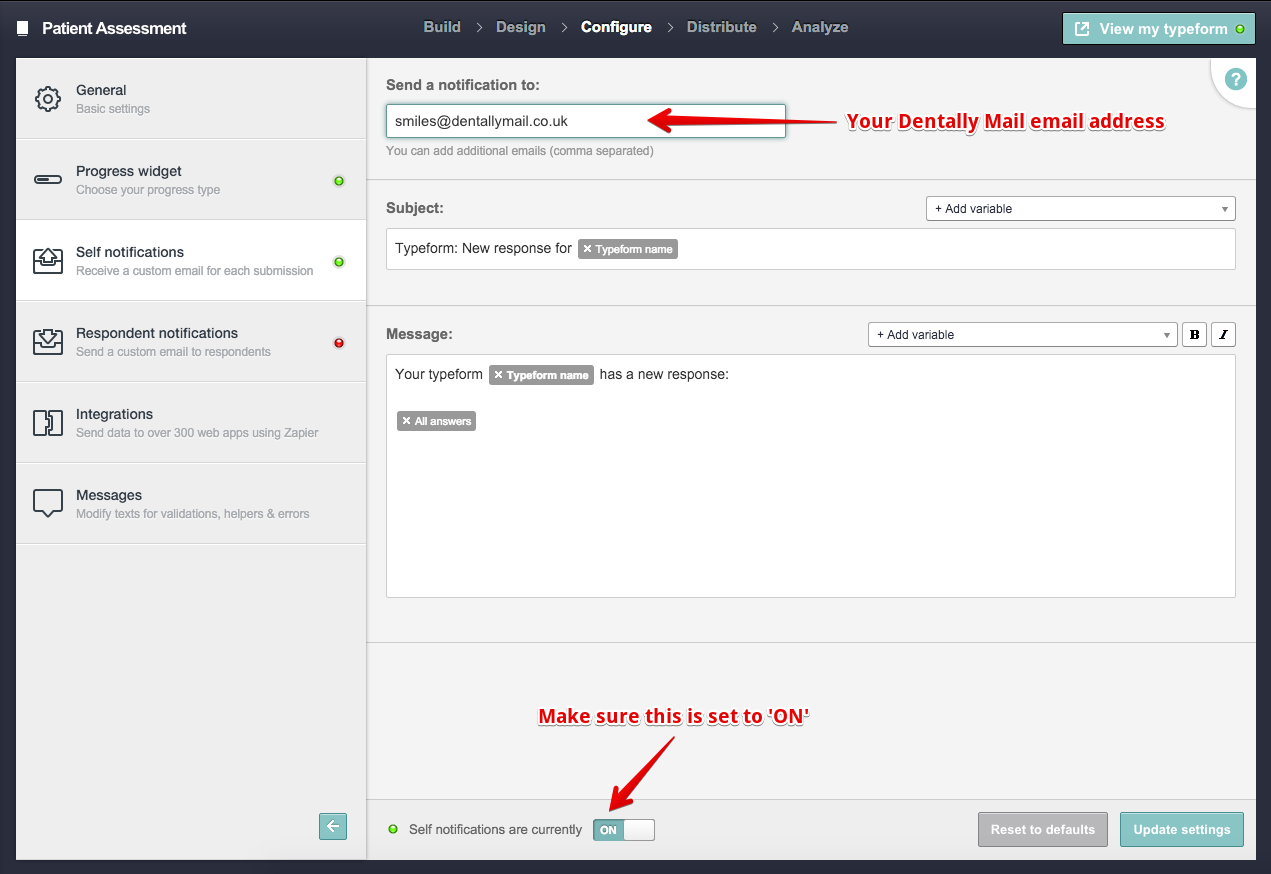 Under the Configure section click on Self notifications on the left. Once on this screen enter your practice's Dentally Mail address in the top, this is where completed forms will get emailed to. You can find your Dentally Mail address in Dentally under email inbox as shown below.

Now whenever a form is completed the results get emailed to your Dentally account. Click the email in the inbox then click the Assign button.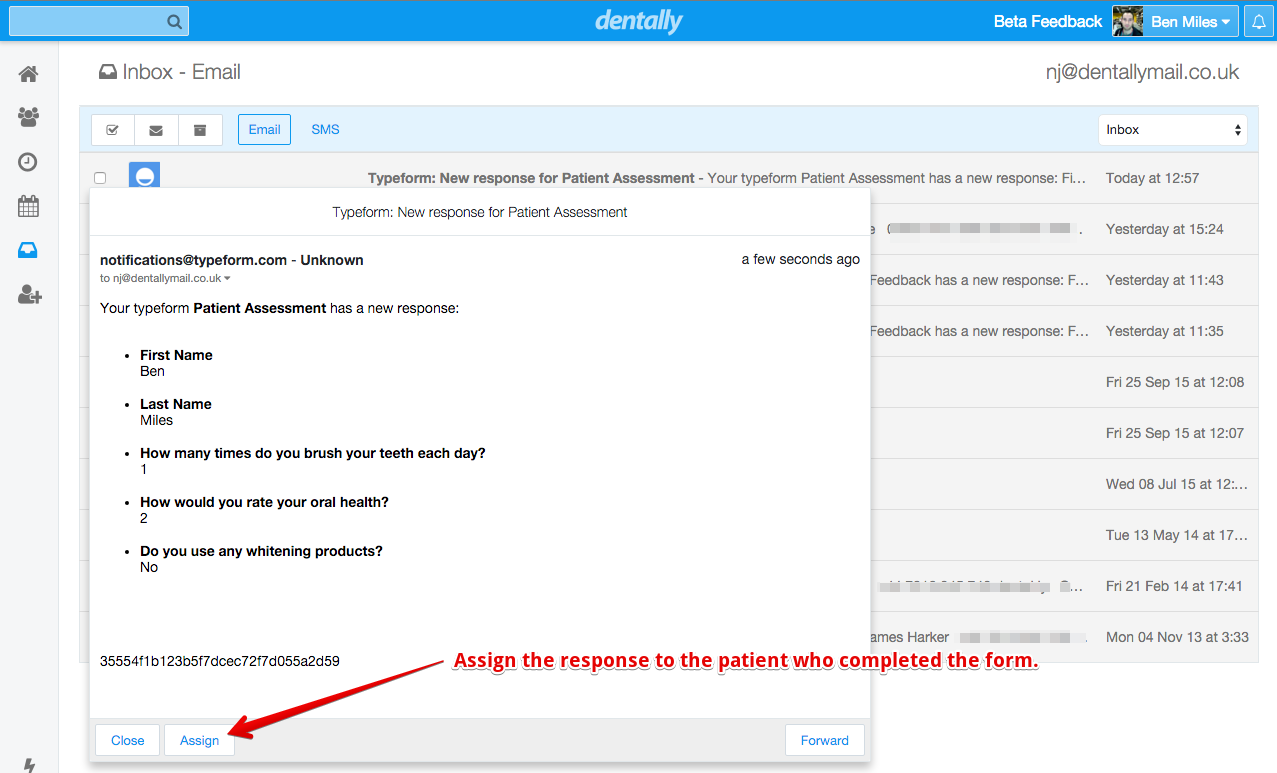 After assigning to the patient the questionnaire response will now appear in the correspondence section for the patient.
You can get your patients to fill out the form in the practice on a tablet or at home. Just include the link to the Typeform in a SMS or email template in Dentally.
Let us know how you get on in the Dentally forum.