If you cut through all the noise, jargon and chatter about patient management software, ultimately not only do you want it to resolve the issues you have within your dental practice whether these are clinical or administrative, but you want a solution that will allow you to move forward by supporting your growth without costing the earth and having a negative impact on your team.
So let's answer some of these questions; what do we really mean by cloud-based software, what is the impact on the IT set-up you have, will you have to invest more money and how much time and resource is going to be needed to maintain it?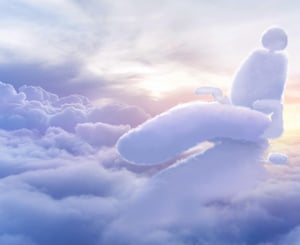 The definition of cloud-based software is "the practice of using a network of remote servers hosted on the internet to store, manage and process data, rather than a local server or personal computer".
What do you need to run it?
Cloud-based software is accessible over the internet, so all you need is the internet or 4G and you can access it and inter-connect with other tools and applications. Just download a browser, such as Google Chrome, and you will be able to use your software.
With cloud-based software you don't need any special type of computer hardware or specific devices. There is no need for expensive or complicated IT systems. There is nothing to download or install, which means that high specification computers are not required. Usually, there are some basic recommended system requirements, to ensure you are running an operating system that is fairly up to date and importantly supported, such as Windows 10, and that your browser is the most recent version. Screen specification in terms of size and resolution may also be suggested but this is more from a user's visual perspective and best practice, rather than anything more.
Updates are simple
Cloud-based software is simple to update, it can be done at any time without interruption to you. Updates happen instantaneously - so you don't have to worry about investing time and resources and there is zero down time.
As you can see this is a complete contrast to on-site hosted or hosted software, where a provider hosts the physical, expensive server on-site at the practice or elsewhere. In order to use this type of traditional software, you may have to install certain specification PCs and hardware to use. It may also have implications for the operating system that you have and require ongoing investment in an expensive server in order to host the software. Special IT equipment, maintenance and regular updates can increase your monthly outgoings financially and may also increase the work needed to maintain the system out of surgery hours and the staffing resource needed for this to happen.
So if you are looking to reduce time, resource and money invested in your IT, look no further than the cloud. Talk to the team at Dentally today for a demo on practice management software that will save you time and money in more ways than one! Email hello@dentally.co