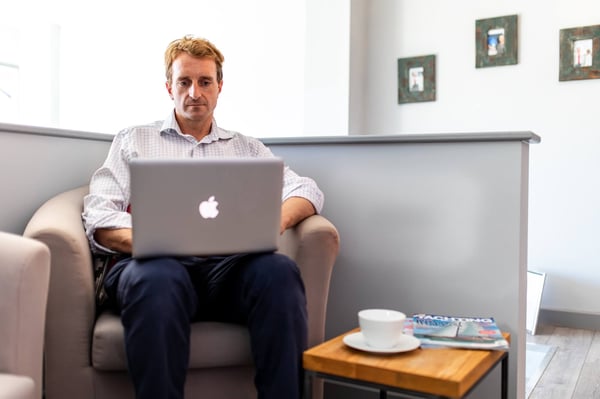 If you google 'cloud-based software', you will no doubt receive in excess of 311,000,000 results, sieve through them and it is clear to see everyone has an opinion, a view and a definition! But what is the truth, is cloud-based software as good as they say or is it just another buzzword dreamt up by a salesperson – what is the reality behind the jargon?
The term cloud was originally made popular by telecommunications giants as they developed new ways of communicating through a network of multiple platforms.
Today, the cloud has five essential characteristics; on demand self-service, broad network access, resource pooling, rapid elasticity and measured services. This translates as an infrastructure that everyone can access whenever they need to, from anywhere, using multiple devices from mobiles, iPads, laptops to desktop computers etc., plus it can be used by multiple users at any one time. It can happen in real-time and provides an agile and secure resource for data storage.
The simple definition of the cloud is: "the practice of using a network of remote servers hosted on the internet to store, manage and process data, rather than a local server or personal computer".
The myths that surround cloud-based software are confusing and untrue, these are just a few of the ones we've come across lately:
Myth One: The cloud is not secure as I can't see my data
Myth Two: The cloud is not mature
Myth Three: Performance will be slow
Myth Four: Data migration to the cloud is complex
Myth Five: The cloud can't be upgraded
Myth Six: The cloud is expensive
Myth Seven: The cloud will only work if I have a certain type of computer
All seven of the above statements couldn't be further from the truth, so let's put the record straight as to exactly what cloud-based software is – because it is not just a buzzword!
Truth One: Security is core to cloud technology and using cloud-based software is much safer and far more secure than storing your data on a personal computer or on a server locked inside a server store cupboard or back office.
Truth Two: Cloud technology is a mature system, with most next generation apps and new products now being developed with cloud at the forefront of their thinking.
Truth Three: Cloud-based technology does not impact negatively on performance in any way, it certainly does not affect the speed of the applications you are using. By using cloud-based software, if you have outdated hardware and computers, you can now easily upgrade to new equipment without any concerns around the installation of software on a new machine – all you need is Google Chrome installed.
Truth Four: Data migration can only be made to be complex by the architecture you put in place. As with all data migration if it is processed correctly it can be simple to move around different applications. Data and its use and / or complexities is not defined by the cloud.
Truth Five: Data back-ups and upgrades are simple with cloud-based technology, there is no more rotating external hard-drives or data tapes. Cloud-based software can be updated at any time without interruption to you – you won't get kicked out! Upgrades happen instantaneously and without the hassle of hosted or onsite software that sometimes endures painful updates that can take hours to finish! In addition, it is automatically backed up several times daily, so you don't have to worry about data loss.
Truth Six: Hardware can be expensive not the cloud! But with cloud-based software, there is no need to buy an expensive server or high specification PCs. A cloud-based software solution, means that data is not stored on the machines themselves and therefore it does not require a pricey dedicated server, saving you money.
Truth Seven: Cloud-based technology can be used on any type of computer or device. The operating system that you run has no impact, as strictly speaking a cloud service is a service that is accessible over the internet, so it has been built in this way to capitalise on its interconnectivity with other tools.
Dentally is the UK's leading cloud dental software. It has been designed in collaboration with dentists across the UK to create a hassle-free experience that will allow dentists to work from anywhere, streamline their practice and free up valuable time. Chat to our team today to find out more, email hello@dentally.co