Dentally is delighted to announce yet more functionality to its software with the introduction of appointment cancellation reasons.
The new facility now has a default list of reasons, which are as follows:
Patient was not brought
Patient had a family issue
Patient had a work issue
Patient illness
Patient short notice
Patient cancelled
Practice closed
Practice had a staff issue
Practice had to cancel
This default list can be edited within your practice settings in a new section labelled 'Appointment Cancellation Reasons' allowing you to hide the ones you don't wish to use at your dental practice and create ones specific to your business.
Once you have set up your new cancellation reasons within your settings in Dentally, your team will be able to change the appointment status to cancelled or Failed to Attend in the drop down menu or from the Edit Appointment screen and you can then choose the reason. This will also appear in the appointments tab for the patient within Dentally.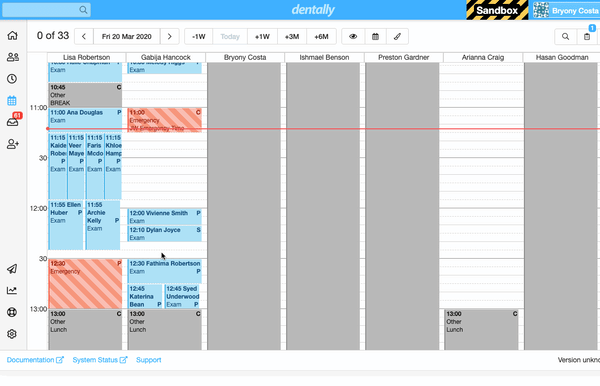 Importantly the cancellation reasons is now included in the Appointment Report so that you can run a report to identify all the patients that cancelled for a specific reason. This means that your team could easily follow them up, contacting the person in an appropriate way and in relation to the reason they were unable to attend to rebook another date and time as necessary.
If you would like more information on this then take a look at our helpful online support area or contact us hello@dentally.co