Dr Krishan Patel bought Cheam Village Dental Studios only 10 months ago. The previous owner had no software in place and appointment records were kept entirely on paper.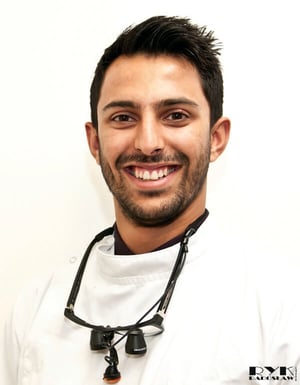 "I needed to make the change to digital straightaway," explained Krishan. "I'm really not a fan of writing on bits of paper. I needed to find software that was straightforward, helped the business and met my needs.
"I have used several different systems in the past and had problems with servers going down, which had adverse effects on the practice. Therefore, when I read about Dentally on social media and found that many dentists had recommended it, I felt I had to give it a go. I had to have a practice-management system that was cloud-based and is backed up multiple times."
Simple and straightforward Dentally can be easily managed from anywhere and is designed to make your practice more efficient. As Krishan said: "I had the option of a trial and all the steps were explained to me. It helped me get familiar with the service and I signed up. It is an affordable software and makes my work more streamlined".
"Dentally can also help with the transition. I had an existing X-ray database, and they managed to link this to the software and were understanding of my business needs. The installation was extremely straightforward – all you need is internet access. All the original written practice notes were easily input into the system by my staff."
Krishan describes how easy it is to use because of the cloud-based software, which makes it accessible from your laptop when you are out and about or at the practice. "If I am away from the office, I can still access my diary and check, reschedule or cancel appointments, which is brilliant.
I can keep tabs on everything and the reporting is fantastic. It also links directly to my accounting software. My financial figures all tally up with my cashing up and card readings, which works really well. It's very visual – it shows you graphs of your data from reporting so you can easily assess your KPIs. The software is always constantly evolving to be better."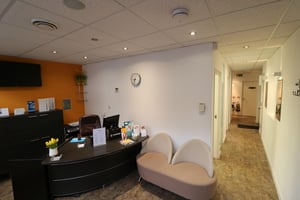 Aftersales help is part of the package, too. "If I need help in office hours, I call them and they will assist me or drop a message in the chat area. If I have a question out-of-hours, I know it is logged with them and, in the morning, they get back to me pretty quickly."
So, would Krishan recommend it to other dentists? "I would 100% recommend Dentally. It is straightforward to use and does what it is supposed to do, looks good, and is excellent for appointments, planning, holidays and scheduling. It honestly has made my life as a busy dentist so much easier."
To learn more about practice management that will make you smile, why not arrange arrange a demo today, please email us hello@dentally.co
Interview published in Dentistry 2019