If you are thinking about opening a dental practice or are in the process of buying an established business and becoming an owner for the first time - you will have an extensive list of tasks to complete to get your practice up and running.
Whether you are setting it up under new management or undertaking negotiations for building work for a new site to be completed to open the door to patients - there will be a lot for you to think about.
You probably have a checklist that includes:
Market research and analysis in the local area

Compliance and relevant regulations

Retaining and attracting a good team

Developing a business plan

Securing your finances and setting up your accountancy system

Arranging insurance

Refurbishment

Fixings and fixtures for reception and waiting areas

Designing your surgery

Surgery equipment including chair, surgical instruments and more

Securing utilities such as water and electricity

Developing a marketing plan

Create practice workflows and processes - clinical and clerical

IT systems

Practice management software

And the list goes on…
We understand that you will have to juggle a number of different plates during this period. And ultimately, we know you want to be in a position to have the best tools in place to run your business effectively and profitably, and be able to deliver first class oral health care to the patients in the community you are going to be operating in.
An important element on the list is practice management software, and it is worth taking a closer look at what is available - the technological landscape has transformed in this market in recent years, and choosing the right software will do more for your business than you may at first realize.
People who understand
Working and partnering with experienced people that really understand what you are doing from the outset, and that can be part of your journey as a new practice owner is a critical factor in success.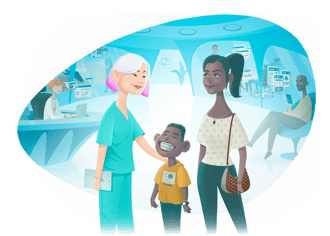 Dentally is brought to you by a team of people, who understand that you need much more than a solution that makes appointments and stores clinical records. You need a platform that leverages the full potential of cloud technology so that you can effectively run all aspects of your business and deliver exceptional patient care safely through a seamless digital journey.
Dentally allows you to be more flexible in your approach to the business of dentistry, providing telephone triage, allowing patients to manage their own oral health journey with your practice and book online, running safe contactless reception areas and having the ability to manage staff workloads.
It will save you time and improve your practice efficiency by automating patient communications and recalls, charting, treatment planning and reporting on every aspect of your practice (in real-time), so practitioners are always ahead of the game when it comes to patient care, marketing and finances. All of which are vital to building a thriving sustainable practice that allows you to exceed patient expectations - which in turn will contribute to word of mouth referrals to new patients as you build your patient base.
Say NO to expensive IT
If you have previous experience of using a server based practice management system or you have been paper-based and are looking to implement a digital system, then you will also find that you will be able to save money on IT. To run Dentally you don't need a huge amount of data and you don't need to invest in expensive power hungry servers or high specification computers or devices.
Dentally is a true cloud based software, so all you need is an internet connection and to run the Chrome web browser. It runs on unlimited computers and is compatible with a number of different operating systems. If on the rare occasion you lose your internet connection, then you can use a data hotspot on your mobile phone to use 4G or you can have a backup router that has a SIM card.
Recruiting your team
Attracting and retaining staff for your practice will be right at the top of your to do list as you set up your new business. Indeed, you may have existing staff members that you wish to retain - so having the tools that enable them to do their work effortlessly, happily and effectively is important.
We also appreciate that if you have purchased an established business, then moving from an existing system may seem daunting for the team that you hope to retain. At Dentally we work with you collaboratively to alleviate any nerves and guide your staff; training them on how to get the best out of our easy to use software - we support their learning, so they can embrace the system and benefit from it from day one.
Managing workloads, setting tasks and internal communication is all made simple with Dentally's easy to use reporting, tasks lists and chat functionality. Your team can work together and enjoy their work delivering great care to patients.
Digital workflow
Dentally's API allows you to securely integrate your patient management software with a number of third party solutions to create an end-to-end clinical and practice workflow to save you time and resources. Whether you are looking to connect your web apps, market your business or connect your accounting software, you will find integrated tools work seamlessly with Dentally to ensure you are running the practice processes that work for your needs.
We are dedicated to supporting your success, so we don't just help you get the best out of our software on day one, we also work with you and your team on an ongoing basis to ensure that every aspect of your practice is running efficiently.
If you would like to find out how we can support your journey as a new practice owner, then explore our website dentally.com or call our team today.