The latest software updates this February
Dentally has seen updates across all regions this month, with multiple changes to our Dentally Portal feature. Refinements have been made to the patient registration process making it simpler to use and we've now added the option to define level three user permissions in the Manage app.
This month's highlight is the new clinical notes save prompt. When attempting to navigate away from the chart screen with unsaved changes you will be presented with a prompt allowing you to save and continue in the click of a button.
To find out more about this month's updates, read the full Changelog for February 2023 on our help guide here.
---
In other news...
Upcoming Medicare features!
We are excited to announce that the new Medicare claim feature is almost ready to ship out to all Dentally sites! This change is already proving to be transformative for dental practices with Dr Charlie at White Sands Dental Gympie saying 'Our receptionist who normally puts these through was potentially the happiest I have ever seen her! The first one went very very well! The system is really getting great to use with these additions and in the last 10 years of using multiple different systems, I would say this is quickly becoming the best. I cannot tell you how much of a help this button is!'
Read up on how this new feature will work to save you time on your daily admin in our help guides here.
Catch up on our Dentally Portal blog series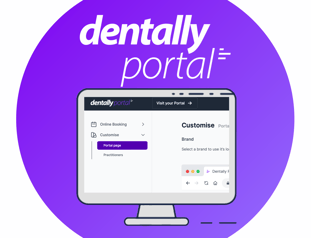 Have you read through our Dentally Portal blog series? Read through our best practice tips and advice and get all the details on the latest Dentally Portal features over on our blog now!
Get in touch with the support team with any other questions via Live Chat in Dentally.