This week let's meet the Customer Success team, who are always on hand to help out and ensure you get the best out of Dentally - offering unrivalled levels of support to our customers.
Head of Customer Success is Kevin, who joined Dentally in 2016. He is responsible for our Support team, overseeing all our customer relationships as well as providing training. Kevin's main objective is to ensure we provide our customers with everything they need to get the best out of the software.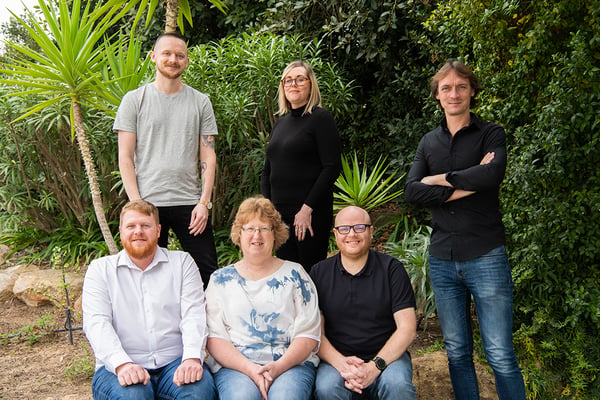 With Kevin you can be assured you are in the best possible hands, he has been training and helping dental practices since 1996 - and is there to support your whole team in becoming confident users of Dentally.
His team comprises of Mikey, Rosie, Rob, Paul and Rayna. Mikey is our Senior Customer Success Agent, he not only assists with the daily support and well-being of Dentally users but enjoys providing our customers with the knowledge and tools to get the most out of the software for their dental practice.
Rosie is our resident girl guide, with 25 years plus experience as a learning technologist, offering IT training and support - she is always happy to lend a hand and talk to our customers through any queries that they might have. Rob is not only a Dentally whizz but is our digital imaging support person, so he also works with our customers on their imaging integration, such as Planmeca Romexis.
Rayna has worked in customer service for so long, it is practically her middle-name! So, she is well placed to offer Dentally users help in their daily support needs. Paul has previously worked for companies such as Microsoft, TomTom and Nokia, providing both training and customer support and is just a click away with the answer to our customers questions.
To speak to the Customer Success team, simply message us within the software, call or email us hello@dentally.co